Homes for Sale in High Point, NC
---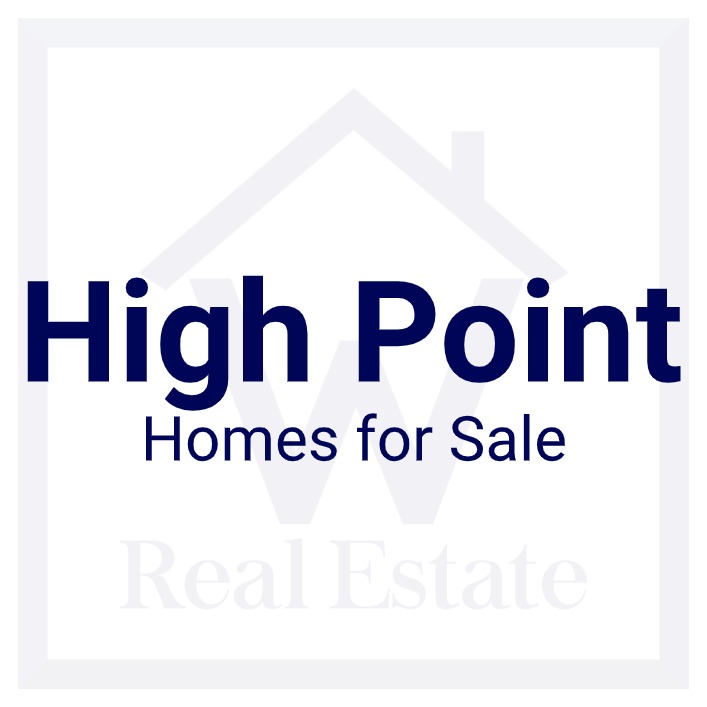 Search all homes for sale in High Point, NC and browse important information about the city.
The city of High Point is located primarily in Guilford County, NC, with portions extending into Davidson County, Randolph County, and Forsyth County. It also encompasses several zip codes listed below. As of the most recent census, it has a population of 114,059, a median household income of $48,348, and a median home value of $190,018. Find your dream home by searching through our database of homes for sale in High Point, NC. We have a variety of different types of properties, from condos to single family homes and everything in between. You can also narrow down your search by price range or neighborhood (and many other criteria) so you only see the listings that interest you most. If you're not sure where to start, no worries, just try browsing the properties below!
---
**All of these homes are Active status; none are Under Contract or Pending. This list comes directly from our local MLS and is updated every 15 minutes.**
Homes for Sale in High Point, NC
June 1, 2023
Homes for Sale in High Point, NC by Price
---
Other High Point, NC Resources
Since you're interested in homes for sale in High Point, NC, you might also be interested in the following High Point, NC search links to help narrow down your search. Each link will take you to a page with a customized search based on the name of the link. Click on any of the links to be taken to a corresponding page to help you in your search.
---
More Links to Help Your Search
We created these custom search links to make your home or property search easy. We have so many more custom search options than just High Point, NC homes for sale. You can search by city, neighborhood, county, or zip code, or you can search by what type of property you're looking for, if the property is newly listed or has had a price reduction, or the architectural style of the home. Click any of the links below to continue your search.
---
Contact a REALTOR® in High Point, NC
When you're ready to search homes for sale in High Point, NC, it's important to have the right local real estate agent to assist you with your decision-making process. At W Real Estate, we are experts in the local High Point and greater Piedmont Triad markets. We'll help you make the best choice for your particular situation, so that you can sell your home with ease or buy your new home and enjoy all that High Point has to offer.
---